Turnkey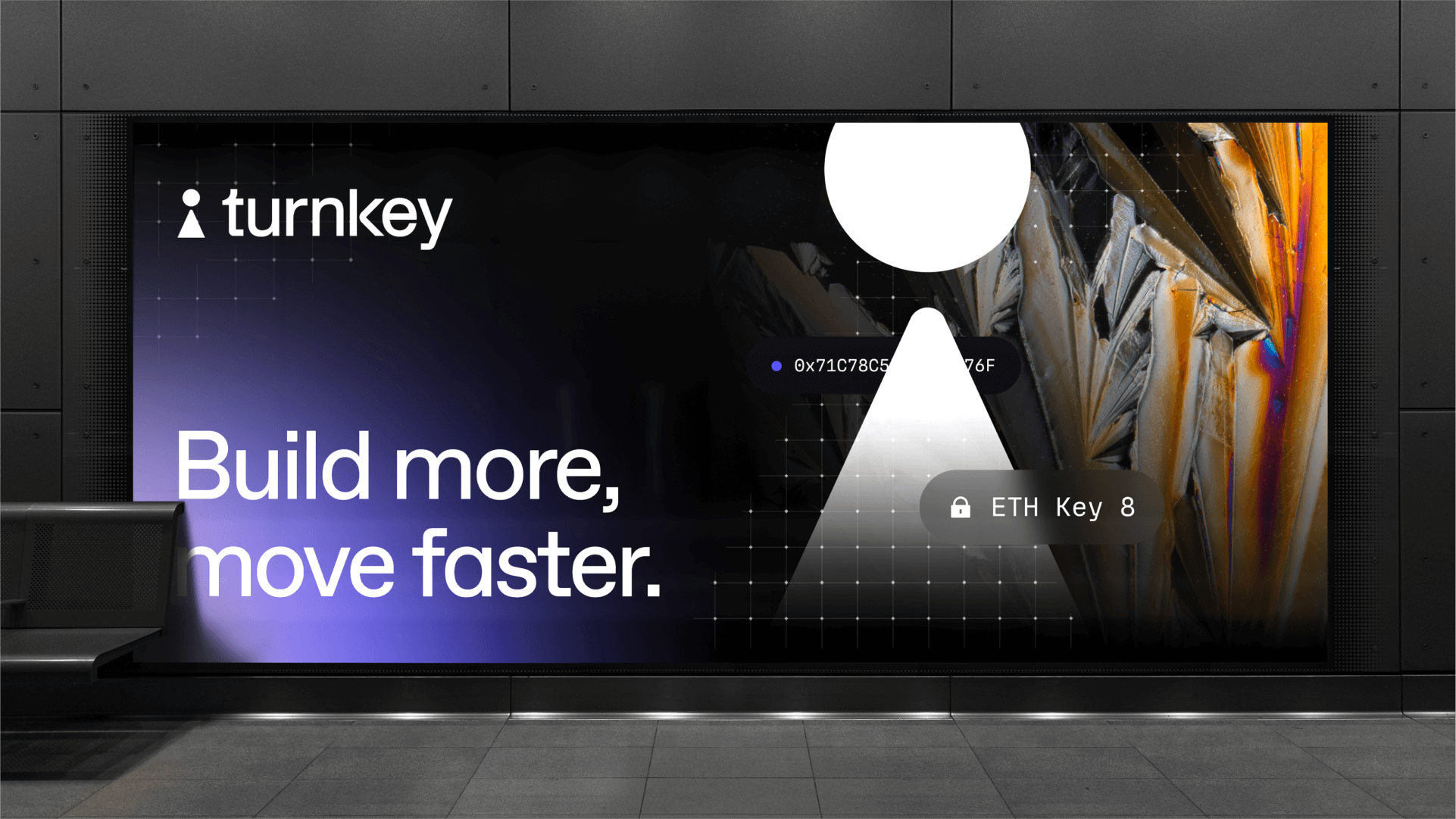 (2023)

Generate and manage private keys across blockchains, making it easy for you to build in crypto.
Challenge
Securely managing private keys in crypto is a complicated, often costly problem that has significantly slowed innovation in the web3 space. Turnkey came to us with a surprisingly simple solution, but lacked clarity when it came to bringing it to market. And, while this one product would lead their launch, they also didn't want to be forever defined by it. In the end, we had two significant challenges: creating a dynamic brand that would lend itself to future innovation and dispelling the complex nature of private key management into easily digestible language.
Solution
Turnkey's ultimate goal was to make it easier for developers to build in crypto, unlocking greater potential at unprecedented speeds. This mission helped us land on their archetype, a mix between the Everyman and the Explorer — someone paving new paths into the great unknown for the benefit of everyone. This is one we appropriately named, The Door Opener.
Next, we were faced with finding clear and succinct external language that would quickly explain what they were bringing to market, without oversimplifying for a knowledgeable audience of developers. Collaboration was key, as we took the nuts and bolts from the Turnkey team and transformed them into messaging that was both engaging and informative.
Finally, it was time to create magic with a visual identity and digital presence that would amplify their launch into the market.