Voyant
(2022)

Putting the future in sight
Services
Strategy
Naming
Communication
Branding
Packaging
Digital Site
Social Marketing
Challenge
From improving the way a burrito-delivering robot detects their environment, to enabling better, more accurate perimeter security on job sites, the team at Voyant was unlocking incredible, globally impactful solutions with their LiDAR on-a-chip technology. But how do you create a brand that speaks to those possibilities without getting lost in the weeds of the science behind it? It was on us to figure it out — while learning about their very real, and very complex, market differentiators in the process.
Solution
After our initial discovery session, we knew a few things for certain: they were committed to making this powerful technology more compact, less expensive, and far more accessible for more use cases across more industries. They were seeking new solutions not just for the accolades, but to create a brighter world for everyone — the very essence of the Sage archetype.
We nailed the emotional drivers of the brand, but next we needed to bring clarity and organization to their external messaging and give them an easy-to-understand guide for speaking about themselves in the future. Through workshops and collaborative working sessions, we were able to hone in on what really made them different — without alienating the portion of their audience that was more concerned about the possibilities than the science powering them.
Finally, it was time to create a visual and digital identity that was as future-forward and jaw-dropping as the technology the Voyant team had managed to build.
It was hard to decide where to begin; with so many visual elements to choose from, the design team could have easily spent the entire project timeline watching LiDar videos on loop. After multiple sessions with the Voyant team, we pinpointed some inspiration that directly influenced the visual and digital design identities.
The V shape is a nod to Voyant's original wordmark, which literally reflects the intricacies of LiDAR (specifically, how light is pulsed to measure ranges). The gradients used throughout the brand identity and website were eyedropped directly from photographs of light in contact with Voyant's proprietary microchip.
In addition to a bold visual style, we built original 3d renders of what we imagined the future could look like with Voyant's technology available to the entire world. Finding ways to emphasize the accessibility of LiDAR was a fun visual challenge that TinyWins was proud to embrace as we approach a better, safer future with Voyant leading the way.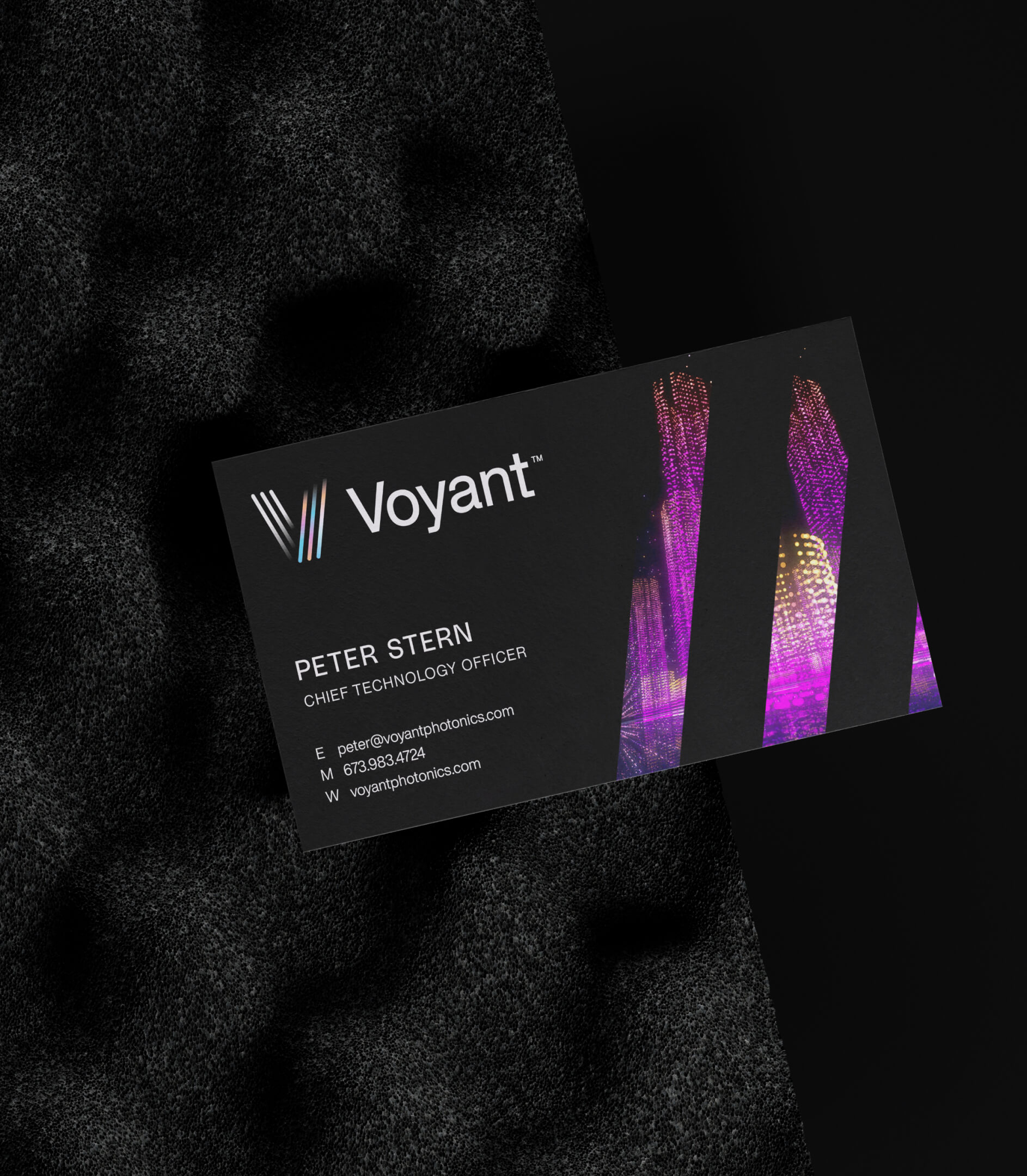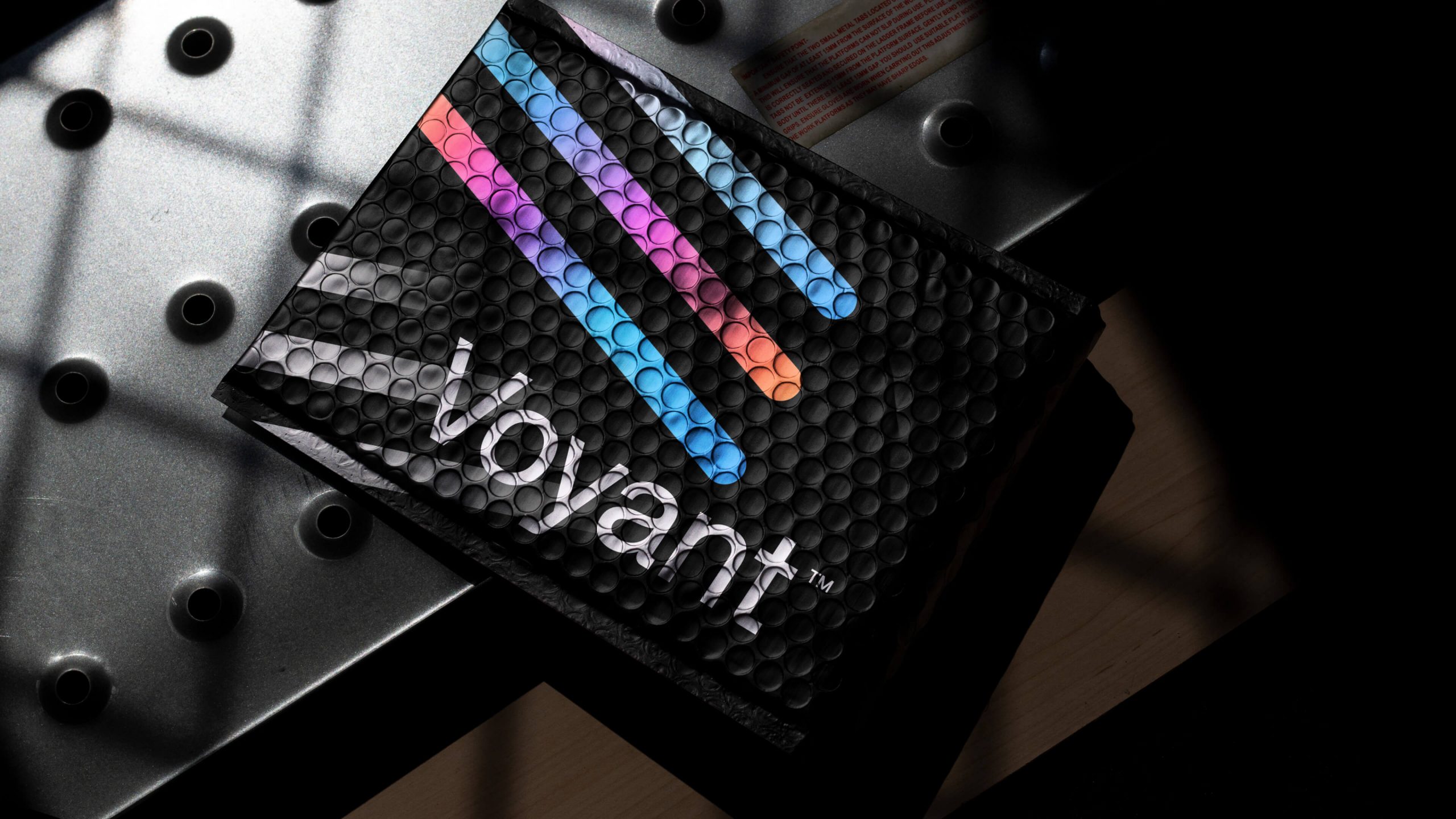 The Process
"You Tiny people built a unique, compelling website with very little asset support from us, and you built it on-time. And you were fun to work with!"