Resonate
(2022)

Redefining the art of meditation
Services
Strategy
Naming
Communication
Branding
Packaging
Digital Site
Social Marketing
Challenge
For many, the benefits of meditation are hard to capture with all the physical and mental hurdles that plague the process. But Resonate, through a first-of-its-kind meditation experience delivered through artfully designed furniture, was able to use science and the senses to remove those hurdles. The challenge that remained was determining how to categorize their offering, pinpoint the target audience, and create a strong verbal and visual identity — all while they were in the process of sprinting to market.
Solution
With their flagship product focused on personal transformation and achieving a higher consciousness, the Alchemist was the brand archetype that could provide guardrails while they continued to move in the direction they were already heading. Then, after each member of our team was able to try an immersive meditation first-hand, we created a strategy and go-to-market messaging that articulated the out-of-this-world experience, while staying grounded in the science that made it all possible.
Next, we needed to provide clarity around their target audience. Who would buy a Resonate chair or sofa? What were they motivated by and how could we capture their attention? By creating a series of personas, we were able to answer these questions and provide a point of reference for future marketing that would resonate — no pun intended — with those who matter most.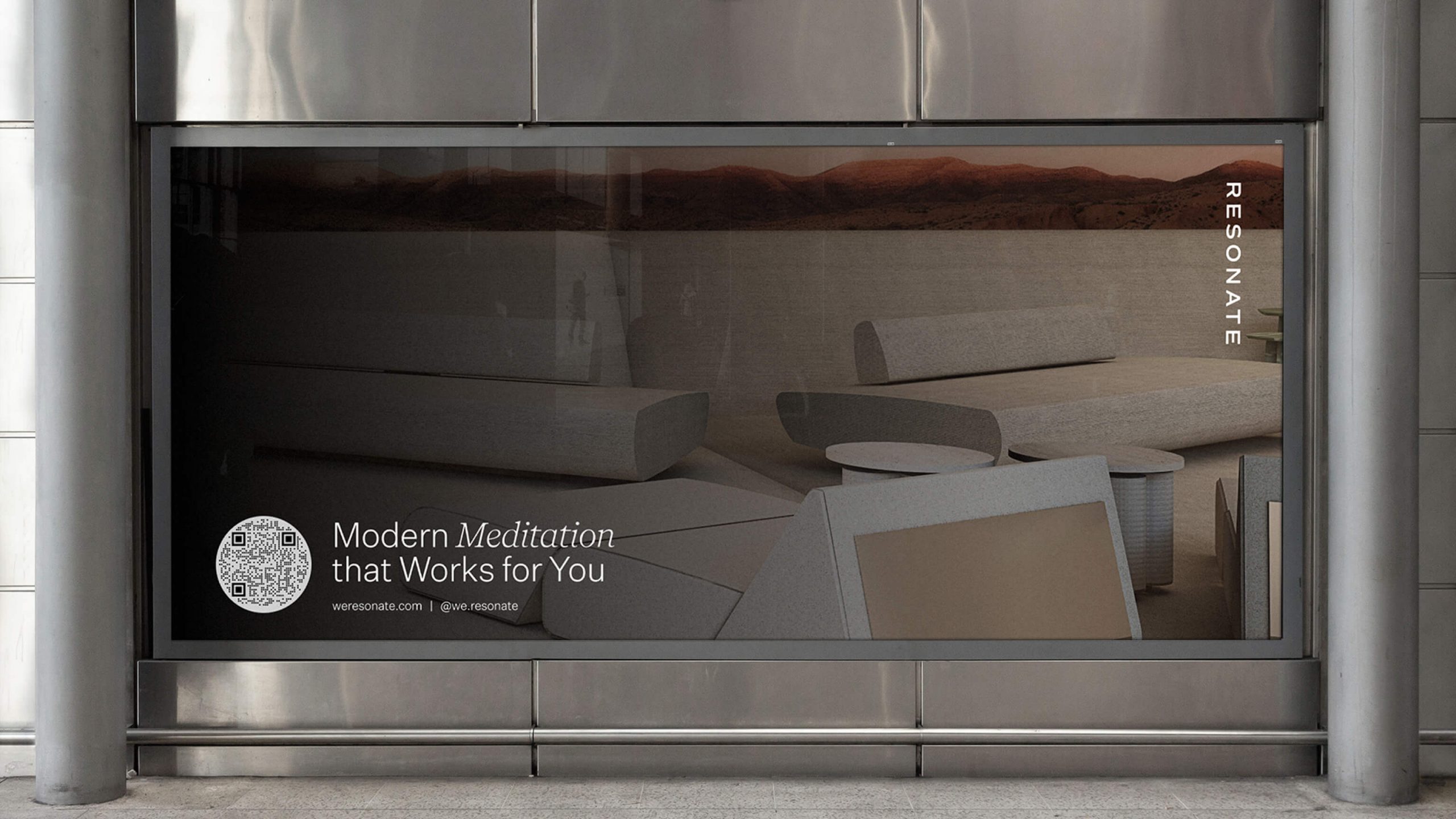 The Process
"Resonate was able to use science and the senses to remove those hurdles. The challenge that remained was determining how to categorize their offering, pinpoint the target audience, and create a strong verbal and visual identity — all while they were in the process of sprinting to market."