Piñata
(2022)

It's time for rents with benefits
Services
Strategy
Naming
Communication
Branding
Packaging
Digital Site
Social Marketing
Challenge
Piñata came to us with a vibrant and playful visual identity, but no foundational strategy to help distinguish their place in the world or turn big-picture dreams into a tactical marketing plan. And, with their sites set on making rent more rewarding, we needed to create a brand strategy, messaging framework, and in-app experience that conveyed the serious benefit of what they were offering, while making it friendly and inviting for all.
Solution
After discovery, we knew one thing for certain: this was a brand that leaned heavily into inclusivity, and changing an antiquated system into one that better served everyone. So it was only fitting they join the likes of Trader Joe's and Airbnb to become the Everyman.
But there was more we needed to capture.
They were transforming the mundane, thankless task of paying rent into something to be celebrated. So they became more than the everyman — they became the Everyman Wizard.
With an archetype and a clear picture of what they were bringing to the marketplace on an emotional level, we confronted the next challenge: conveying their tangible offerings in a more succinct, understandable way. Throughout the messaging process, even the Piñata team became more clear about what they were providing renters and landlords — and how that can continue to grow into the future.
Thoughtfully articulating this value in the real world meant tackling their in-app experience in a fresh, exciting way.
"This should be fun" was the mantra we played in our heads over and over during the design process. Piñatas are special – they are for celebrating and always full of surprises. So why not the app? Our assignment was clear: help users look forward to paying their rent every month by making the app just as fun as it was easy-to-use.
After weeks of testing (and a brand refresh) we reskinned the app with improved UI, an optimized nav and a few new features. A big challenge was keeping the multi-leveled rewards system from feeling clunky or distracting users who simply wanted to pay their rent.
In addition to product and visual identity refreshes, we updated the website and helped rethink how the brand appeared to consumers vs potential business partners. From the intricate collage system to Piñata's lovable, destructible mascot, Max, we delighted in drawing up new ways to make the end of each month a little more fun for renters everywhere.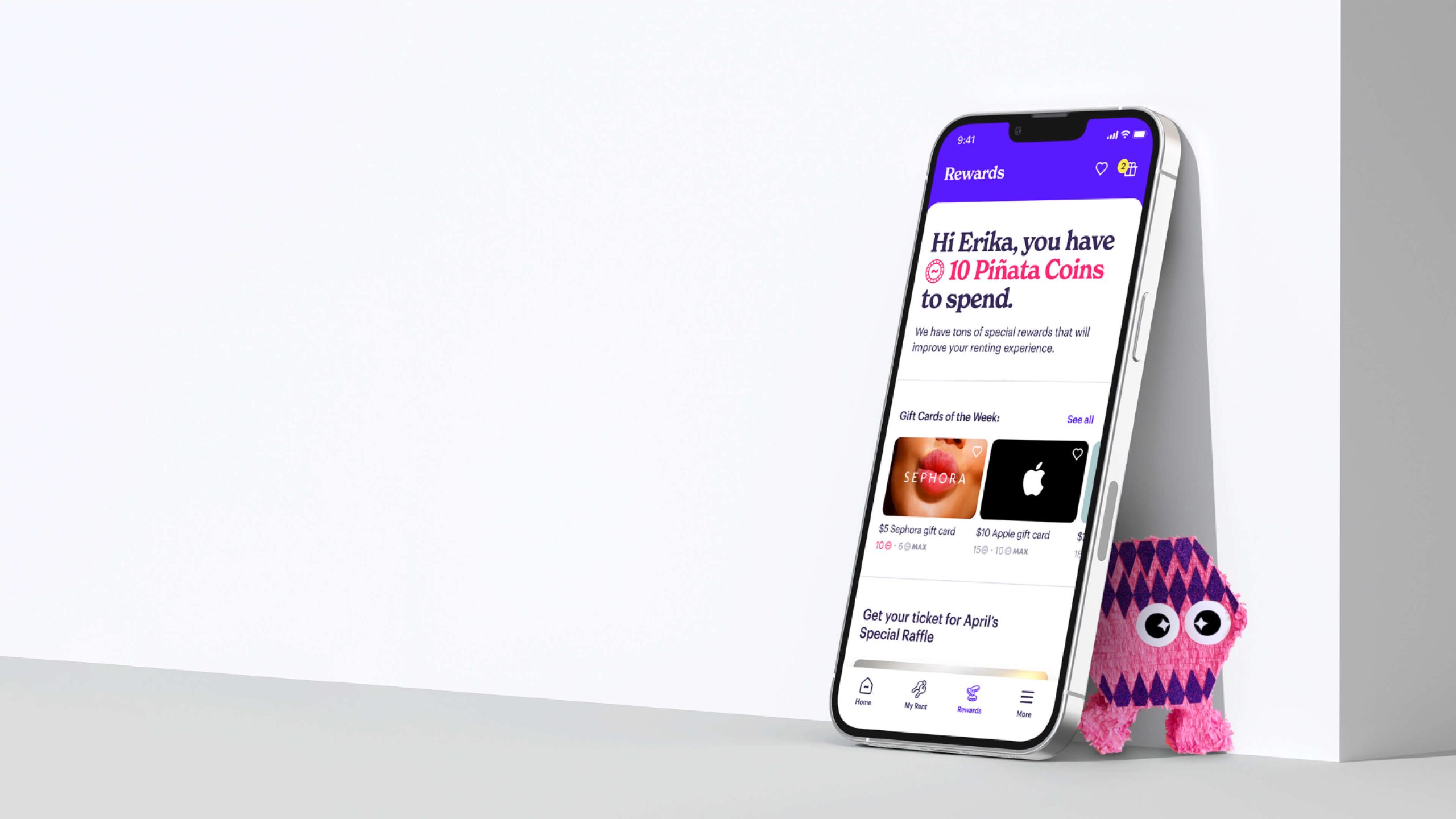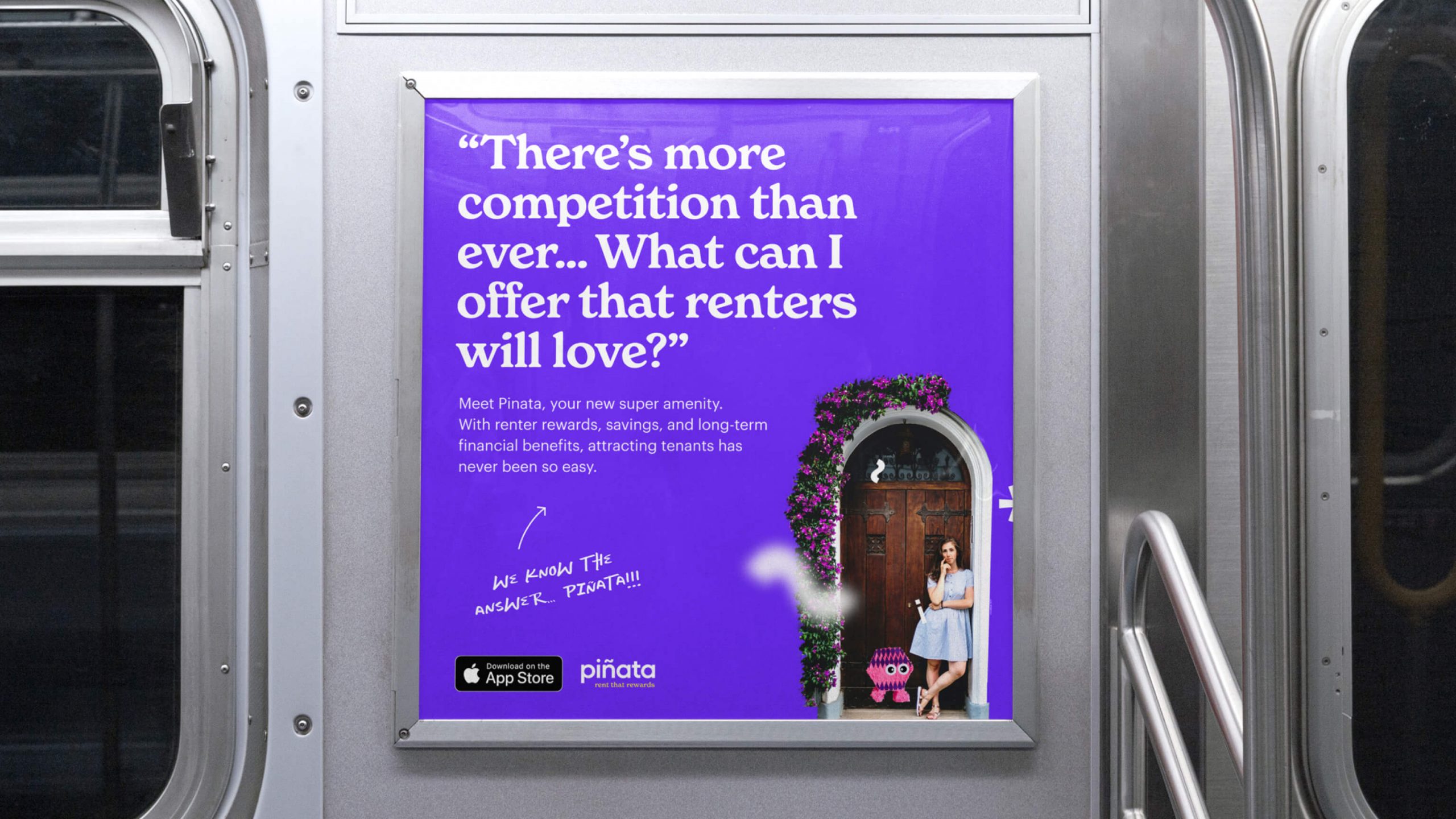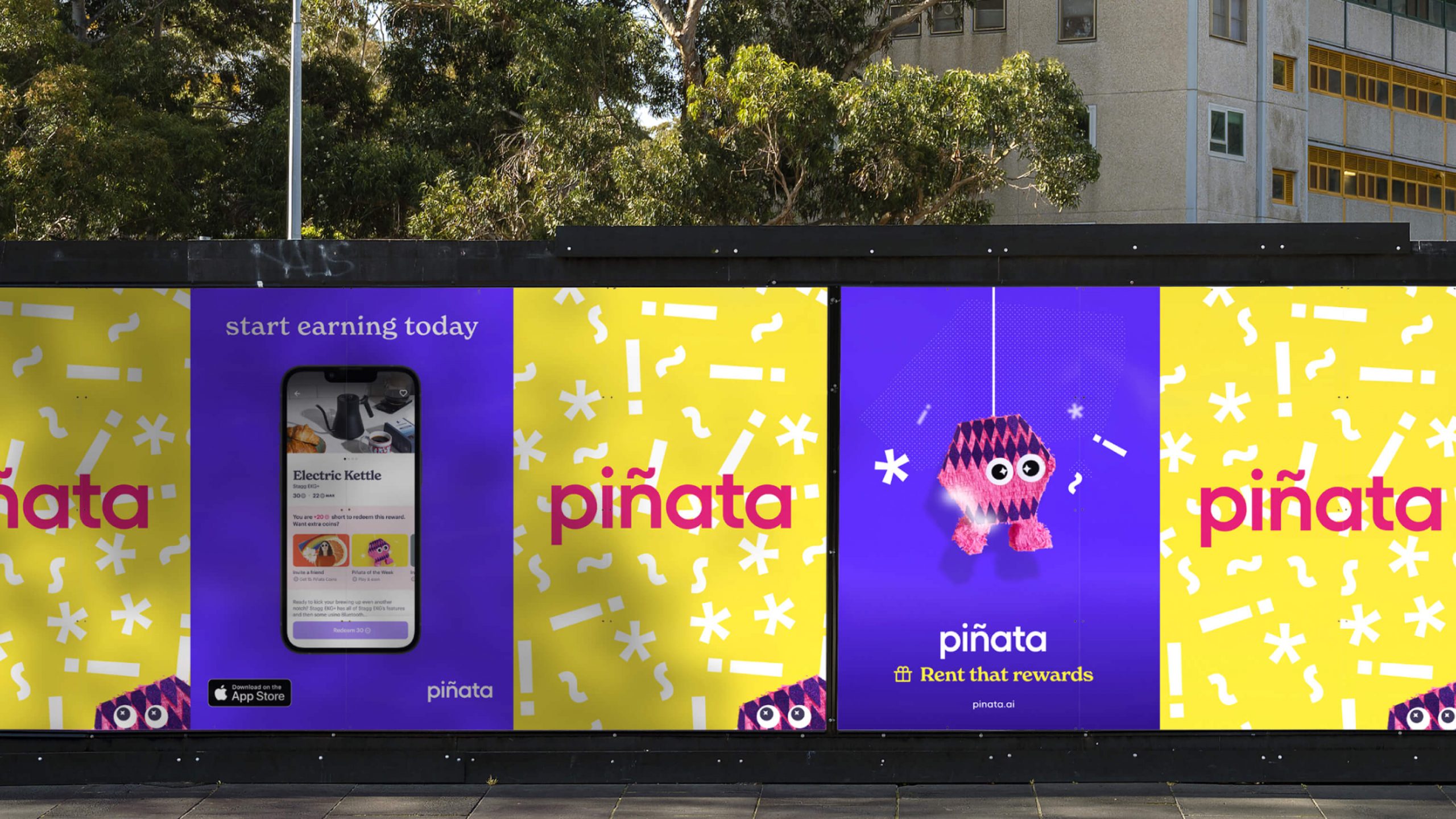 The Process
"They were transforming the mundane, thankless task of paying rent into something to be celebrated."