Libra
(2022)

Solving neurodegenerative disease one molecule at a time
Services
Strategy
Naming
Communication
Branding
Packaging
Digital Site
Social Marketing
Challenge
Finding a cure for neurodegenerative disease requires an unimaginable amount of scientific know-how. And the team at Libra Therapeutics has plenty of that. But what they struggled with was tapping into the emotional driver behind their brand — something we needed to find through a solid strategy and a softer, more approachable visual and digital identity.
Solution
There's a beautiful tension in the world of scientific discovery between rigidity and creativity — something we knew needed to be drawn out while we took a deeper dive into the core identity of this brand. And so we knew we struck gold when we landed on the Creator as their archetype.
The creator hangs their hat on nonconformity and creating something of enduring value, which Libra does through scientific research and novel, small molecule therapeutics. And no one can discount the passion the creator has for what they create — something the Libra team expressed throughout our time with them.
As we moved to visual and digital identity, and writing copy for both their website and investor deck, we carefully navigated the challenging task of sharing the technical "what," with the more emotional, human-driven "why."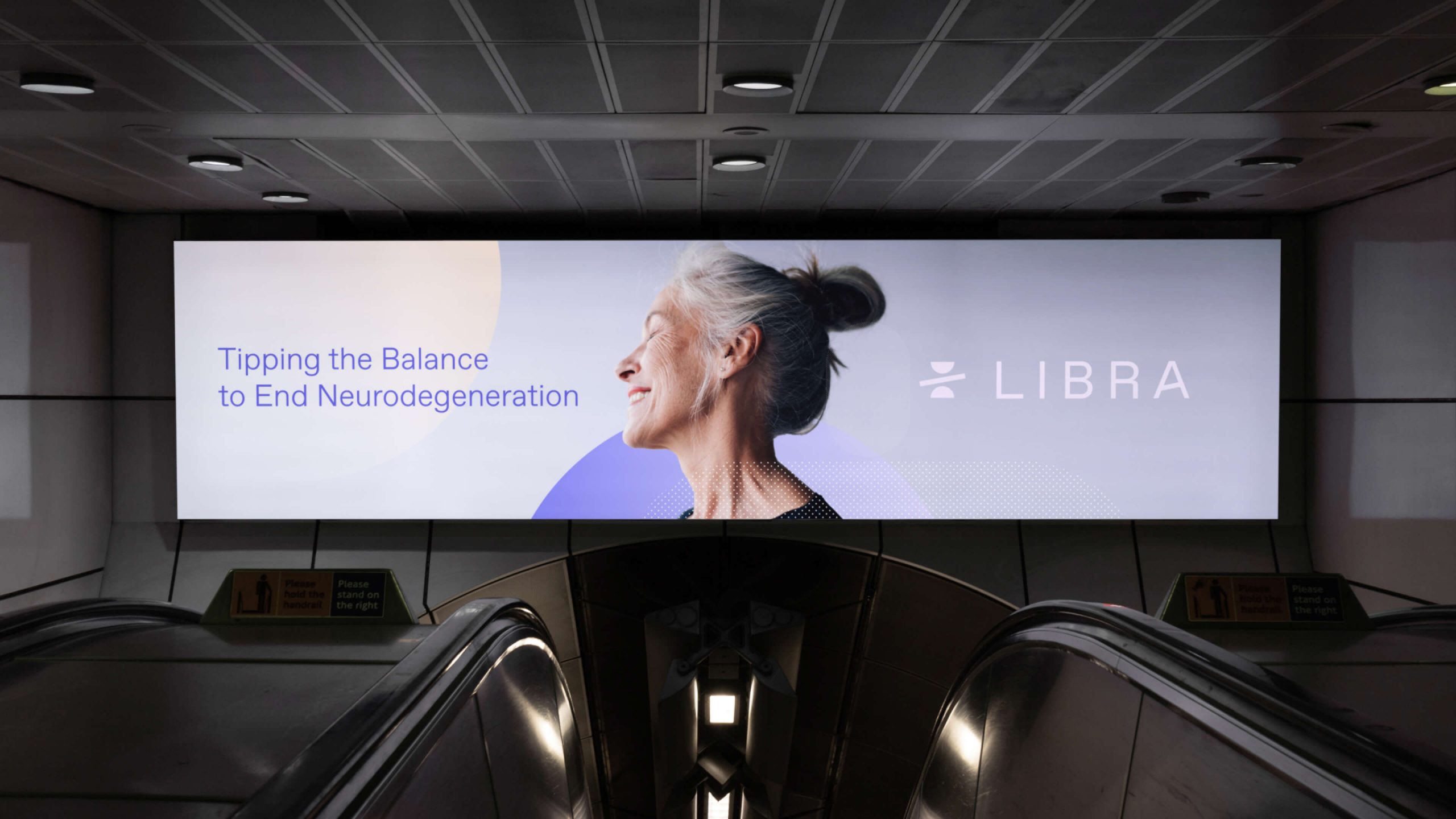 The Process
"Finding a cure for neurodegenerative disease requires an unimaginable amount of scientific know-how. And the team at Libra Therapeutics has plenty of that. But what they struggled with was tapping into the emotional driver behind their brand."